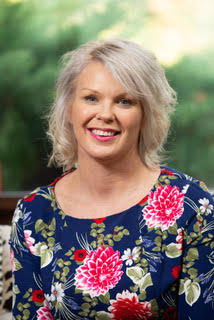 My name is Lisa and I am a Hypnotherapist and Master NLP & Timeline Therapy Practitioner.
I specialise in helping people to transform their relationship with food to address their weight or body challenges by letting go of their old negative and limiting emotions and create a positive mindset towards food and life.
I also married to Greg and together we have an 18 year old daughter Laticia and a fur baby called Sadie. I am extremely passionate about helping people be a better version of themselves inside and out!
My story goes back 20+ years when I started in the fitness industry. I have worked with hundreds of clients over the years and realised that as hard as they worked in their sessions, they would often throw it all away with binge eating, night-time snacking and excessive alcohol consumption, just to mention a few. It was at this point I knew I had to go deeper into their minds to make a real difference.
I am qualified in Master Neuro Linguistic Programming (NLP), Timeline Therapy® and Hypnotherapy. Essentially, I am your Coach for Health and Wellness on all levels of mind, body & soul and am very excited to be working from the beautiful Soul Movement Studio.
With my new packaged service offerings, I will support you to move towards a happier and healthier YOU. I specialise in working with:
Weight Loss, emotional or binge eating, food addictions
Emotional blocks or limiting self-belief
Grief and Loss
Smoking
Stress management and anxiety related issues
If you are ready to make some changes in your life the and become the best version of you that you could possibly imagine, then I would love to go on a journey with you to help you!
Thank you for taking the time to read about me. To book an appointment please click here.